4-8 October 2023
Crafting Connections: Sprouting Edition
@Craft Week Stockholm
Sergelgatan 20 (1th floor)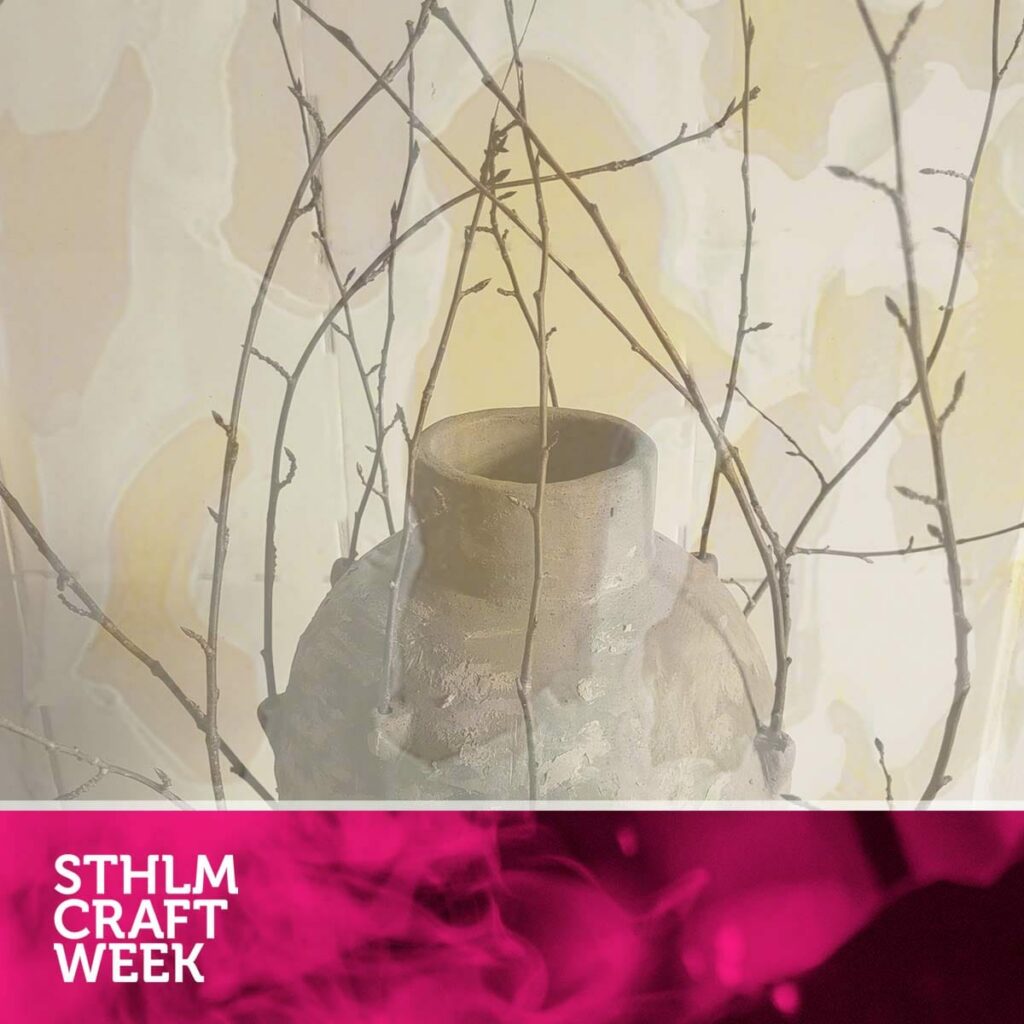 I'm immensely happy to finally announce to all of you that I will show a new body of work in Stockholm!
During the #sthlmcraftweek @margheritapozzali and I will show our new project that is part of the Crafting Connections group: Sprouting Edition.
We took our shared love for natural materials as a starting ground for new objects, for discussions and thoughts about materials and our crafts, the beginnings, the challenges, techniques, place, views and norms and so much more. We had fun and anxiety during the past months and can't wait to show it all and talk with others about it
Follow us on instagram @crafting.connections and our own private accounts.

I'm supported for this exhibition by Flanders State of the Arts.
6-9 october 2022
Crafting Connections
During Craft Week Stockholm
@ Samsen Stoclholm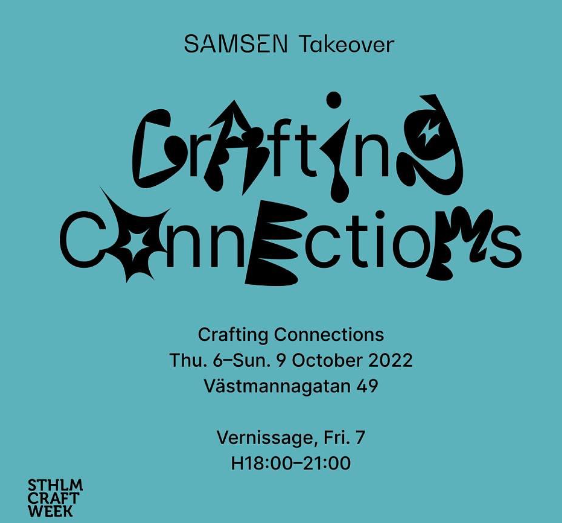 24 february – 10 april 2022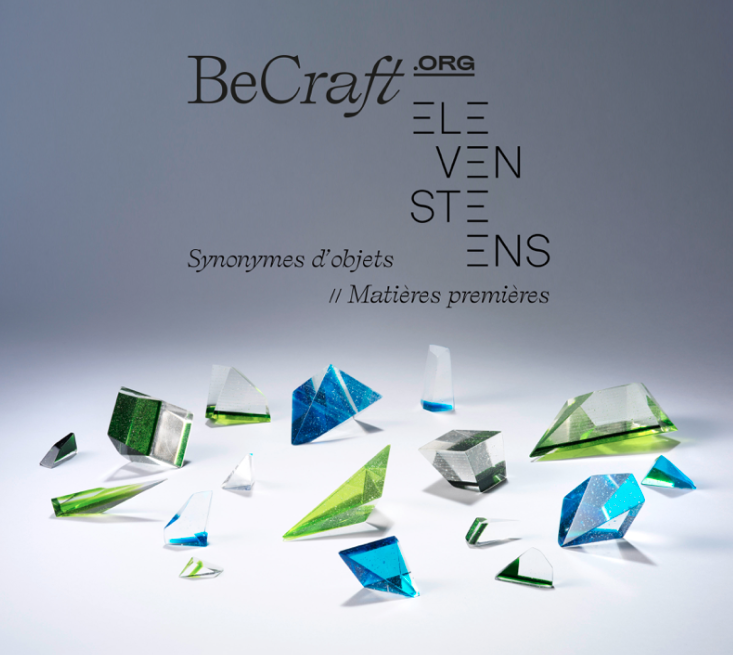 Synonymes d'objects
Exhibition by Becraft @Eleven Steens in Brussel

18-21 november 2021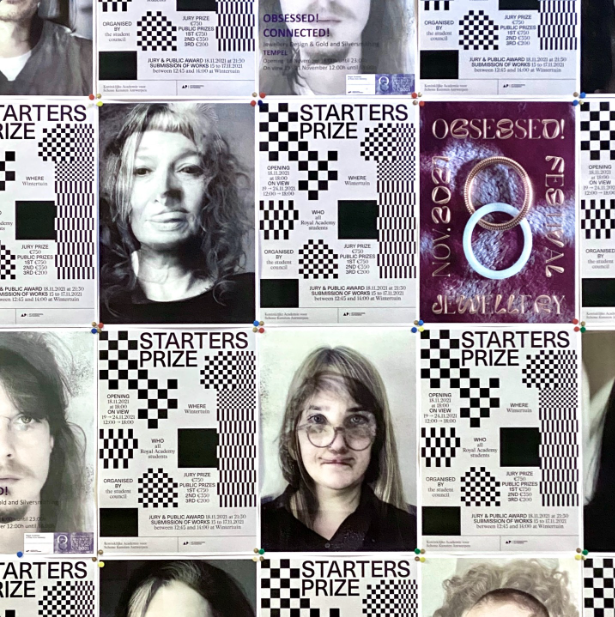 Connected! An exhibition of alumni and staff part of the Obsessed! event.
@ the tempel; Royal Academy of Fine Arts Antwerp
Mutsaardsstraat 31

2nd April 2019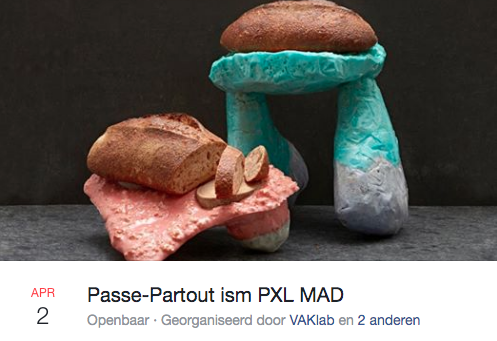 Passe-Partout in collaboration with PXL-MAD

I have the pleasure to be part of the round table which is curated and moderated by Anneleen Swillen. (This talk will be in Dutch.)
Hoe wordt hedendaags vakmanschap gemaakt, getoond, bekeken en gebruikt, zelf en in samenwerking met anderen, via diverse, materiële en digitale, media en platformen? Tijdens deze Passe-Partout delen curator van Design Museum Gent Evelien Bracke, object maker Machteld Lambeets, textielontwerpster Marylène Madou en sieradencollectief Studio Collect hun visie en ervaringen omtrent hedendaags vakmanschap en presentatie.
More information:
https://www.facebook.com/events/1971829116269134/
14-16 March 2019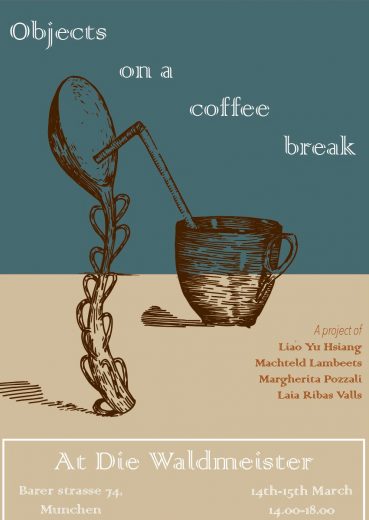 Objects on a Coffee Break

It is a pleasure to invite you to our show. Come by and participate!
Are you in need of a break from Jewellery but you don't want to miss out on the schmuck experience? Come to Die Waldmeister! Buy your coffee and cake here and handle them with our objects. You'll be able to eat using our objects on Thursday and Friday from 2pm until 6pm.
More info:
https://www.munichjewelleryweek.com/event/objects-on-a-coffee-break/
February-May 2018
I am delighted to invite you all to Ghent and meet my new group of vessels.
The show is up until the 26th of May.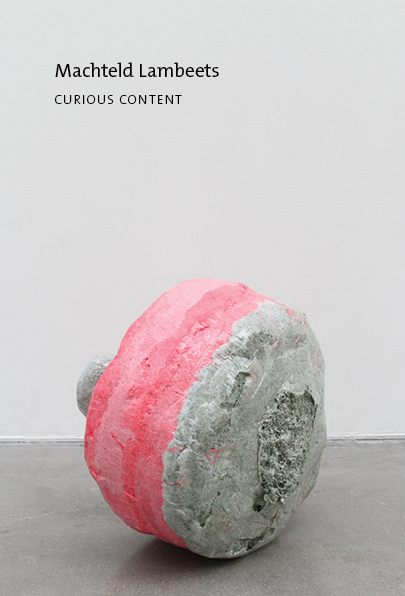 Oktober 2017
Check out the Steinbeisser site and the online shop Jouwstore.
It was exiting to be part of their experimental dining project. I made a family of lunch creatures for the dining guests AND the acclaimed chefs to use.
On 6, 7 and 8 October 2017 the fifth anniversary of Steinbeisser's Experimental Gastronomy took place at the Lloyd Hotel Amsterdam. Three acclaimed chefs: Kristian Baumann (108, Copenhagen), Daniel Burns (Tørst, New York), and Andreas Rieger (einsunternull, Berlin) served a special tasting menu for this all organic plant-based dining experience. Twenty-eight artists created extraordinary cutlery and tableware.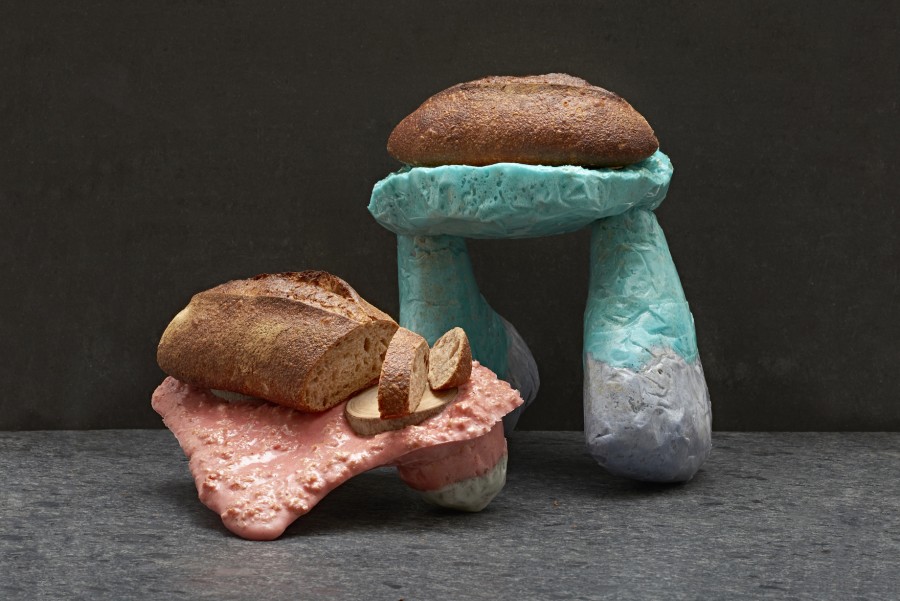 The other particpating artists were: Dovilė Bernadišiūto, Catalina Brenes Orfebre, Ramon Clapers, Gabriela Cohn, Rebecca Deans, Katharina Dettar & Stine Keinicke, Marie Eklund, Elin Flognman, Tatjana Giorgadse, Helen Habtay, Sophie Hanagarth, Nils Hint, Caroline Hultqvist, Heejoo Kim, Inari Kiuru, Judith Lasry, Christina Liu, Xiao Liu, Hugo Madureira Starkaberget, Felicia Mülbaier, Julia Obm, Joo Hyung Park, Toño Perez,Kathleen Reilly, Laia Ribas Valls and Tala Yuan.
August 2017
This summer is getting exited! The festival Habitat in Leuven is hosting the artwork of five young artists next to the music performances. This year I am one of them and I have created an installation reflecting on our eating habits in the outdoors.
Come and check it out!
You can find all the information here!
May 2017
I have had the honor to be part of the collective Het raam with who we have organized the first art route/kunstroute in Tienen. On 29 different locations throughout the city visitors were able to enjoy art in its various forms and colors.
I had the pleasure to present two works to the world.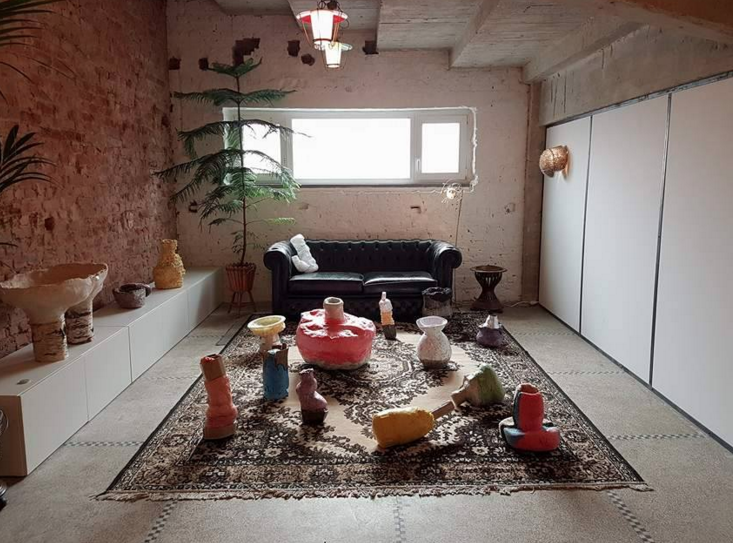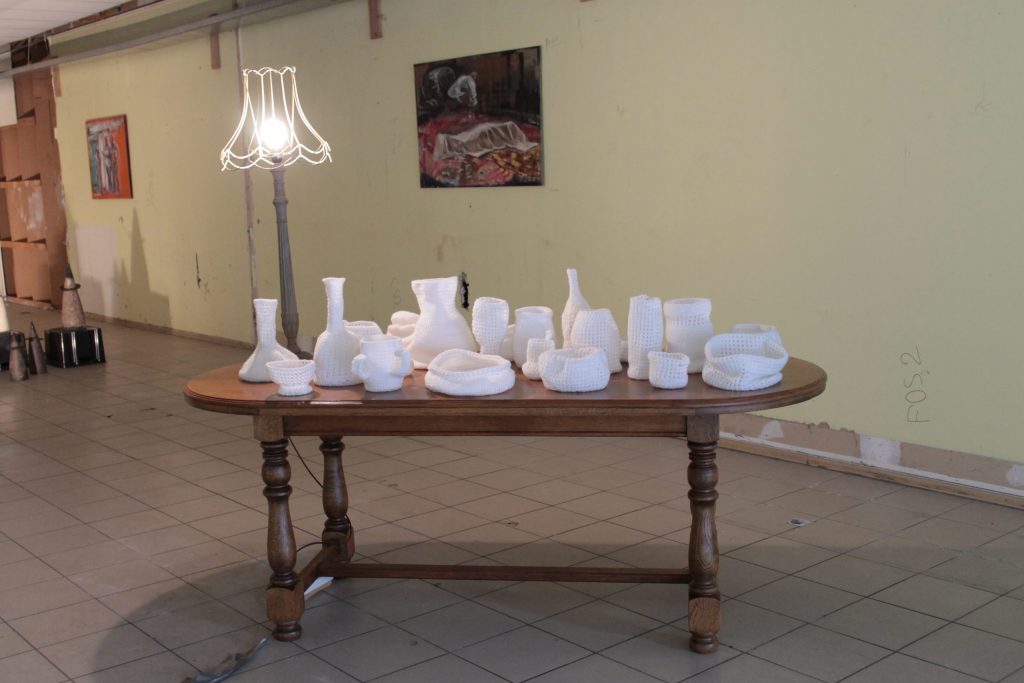 March 2017
I am exited and honored to write that I received the Talente price 2017 together with 7 other amazing craft makers.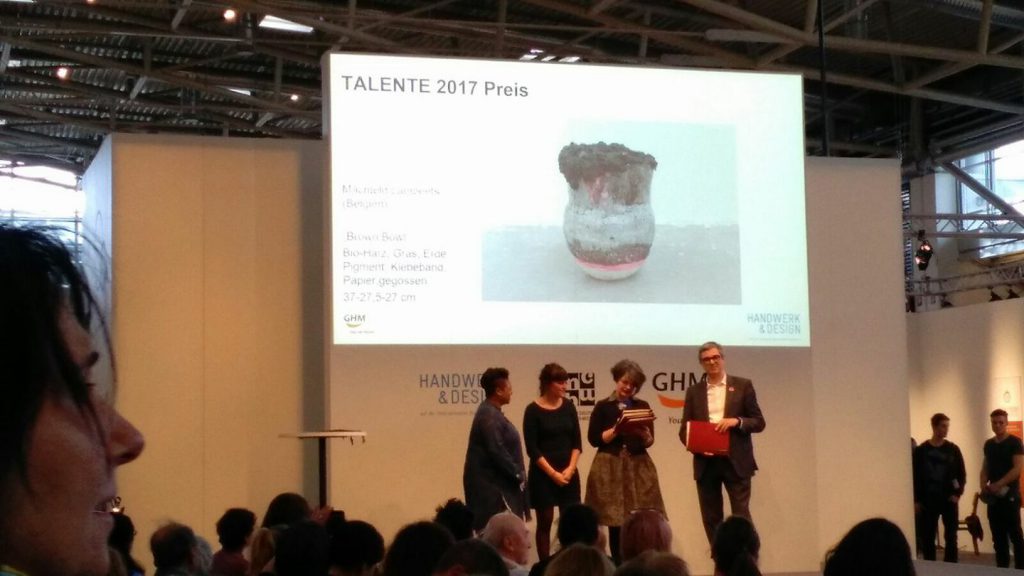 February/March 2017
New work in the Wunderkammer exhibition at Konsthandverkarna in Stockholm.
A wonderful exhibition with 14 other, amazing corpus makers.
Open from 18 February till the 8th of March.
More information and info here and here.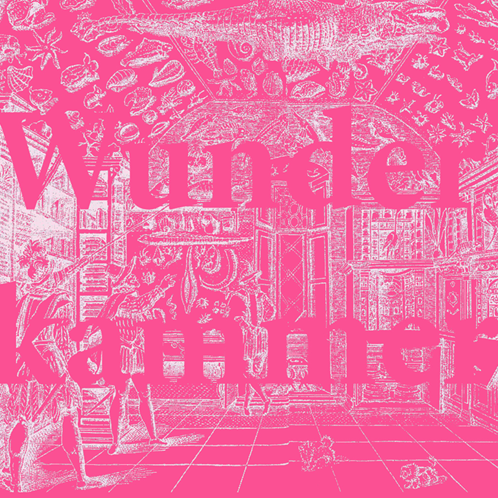 May 2016
Welcome to Konstfack's Degree Exhibition 2016
177 visual arts educators, bachelor's and master's students from 15 different programs exhibit their degree projects.
Vernissage Thursday, 12 May from 12-8 p.m.
The exhibition is open Thursday 12 May – Sunday 22 May
Mon–Fri, 12–7 p.m., Sat–Sun, 12–4 p.m.
Konstfack, LM Ericssons väg 14, T-bana Telefonplan
Catalogue, program and more information: www.konstfack2016.se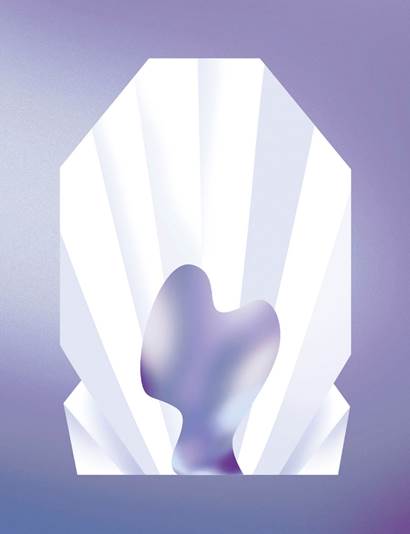 March 2016
The carpark at Telefonplan transformed into an exhibition space for three days during the Stockholm Jewellery weekend. Part of my project had the pleasure of taking space.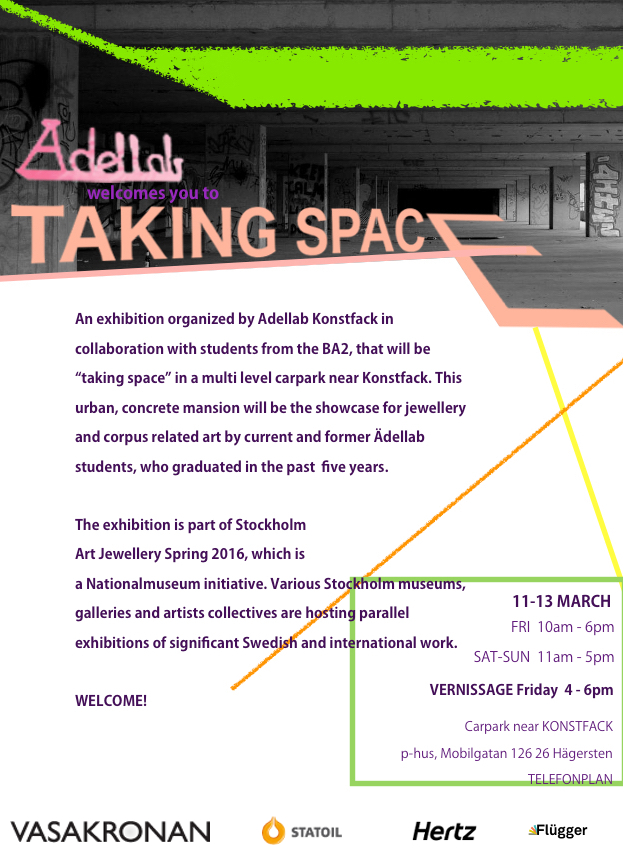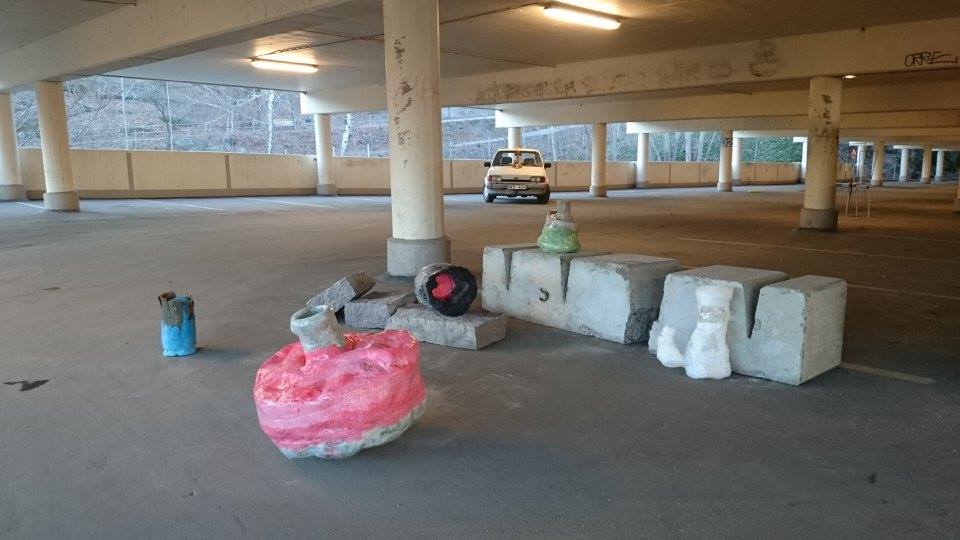 July/August 2015
Some of my objects got adopted for the summer this year. I wanted to see how people would interact with my objects and how my objects would look like in real, daily life, as I haven't really tried that out with others than myself and my family. They were asked to use the objects for whatever purpose they thought the object were made for but I also gave them the freedom to experiment with their possible function. This project might continue for a while and more pictures will hopefully join these right here. But please meet some of my lovely participants and objects already.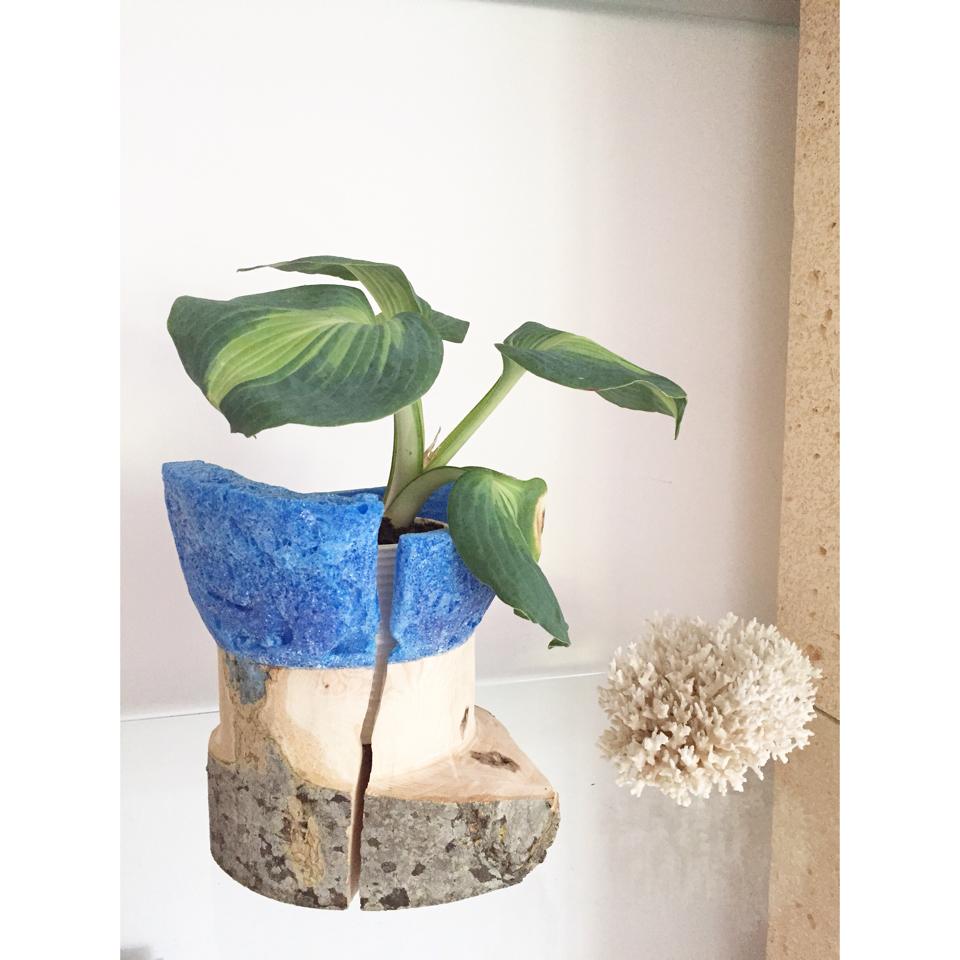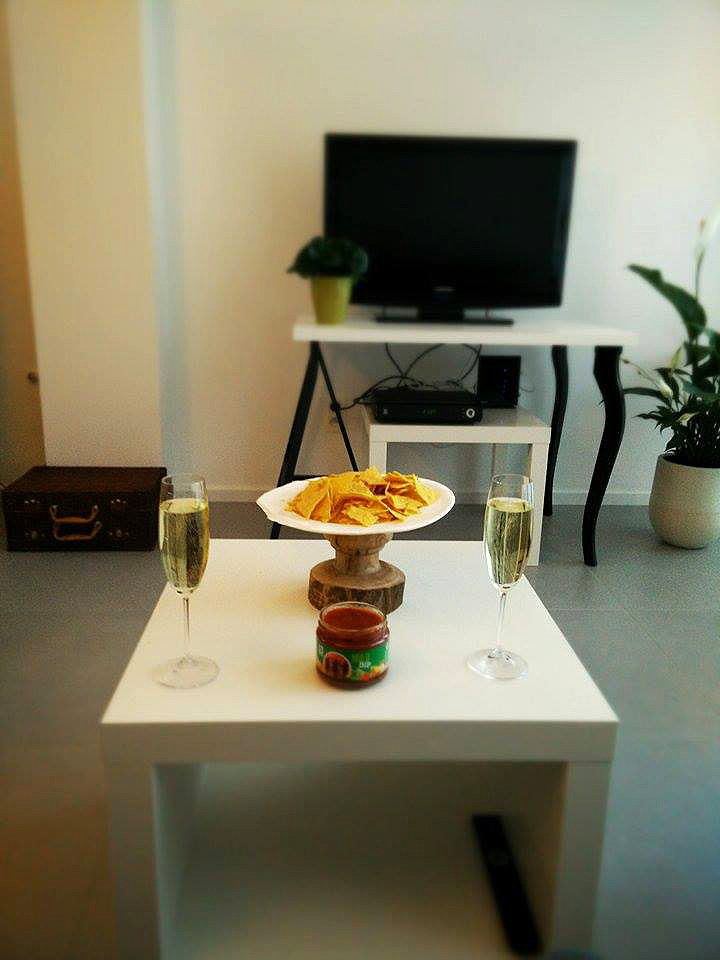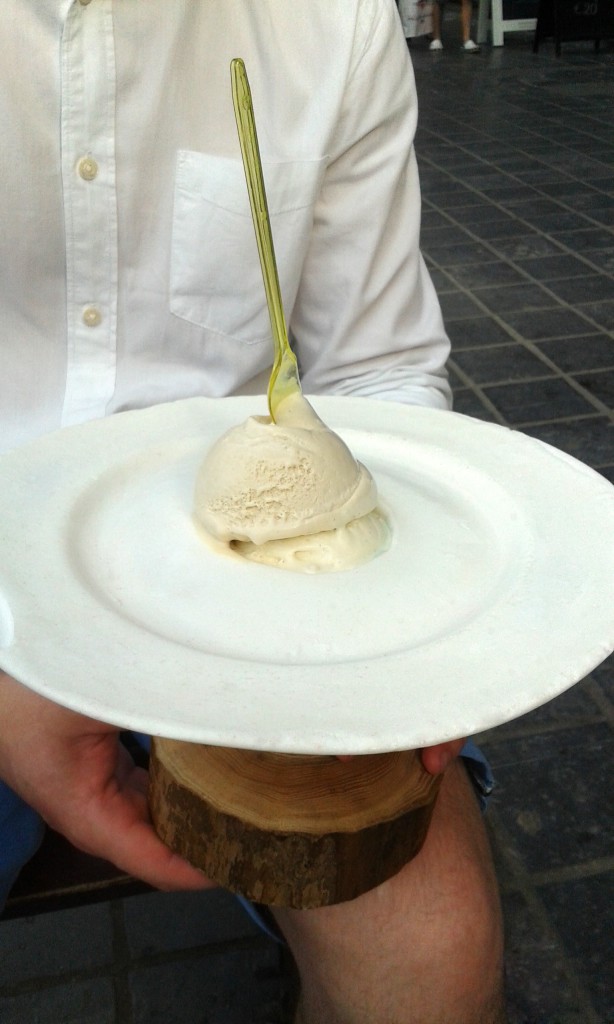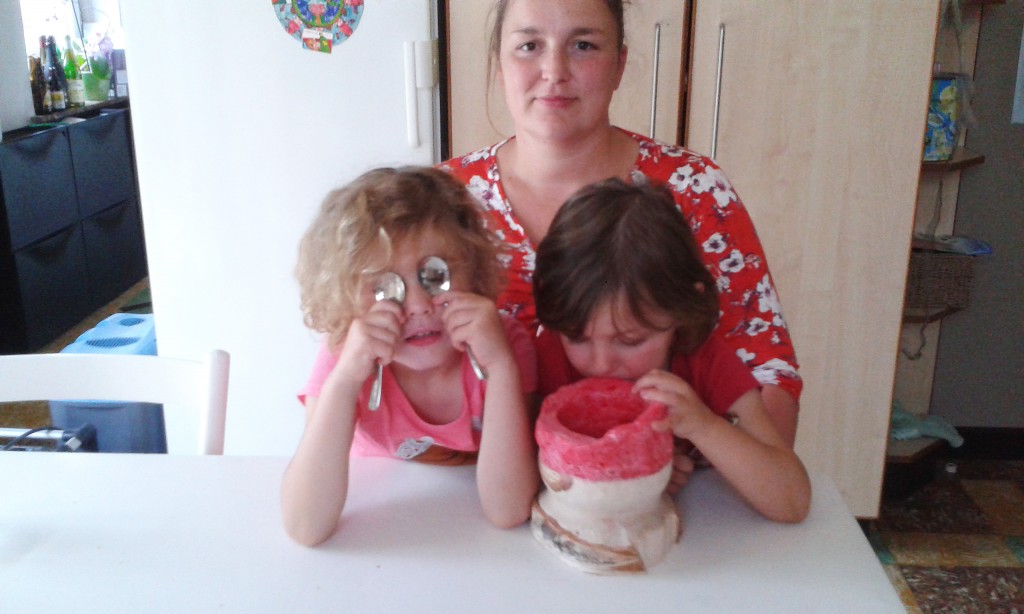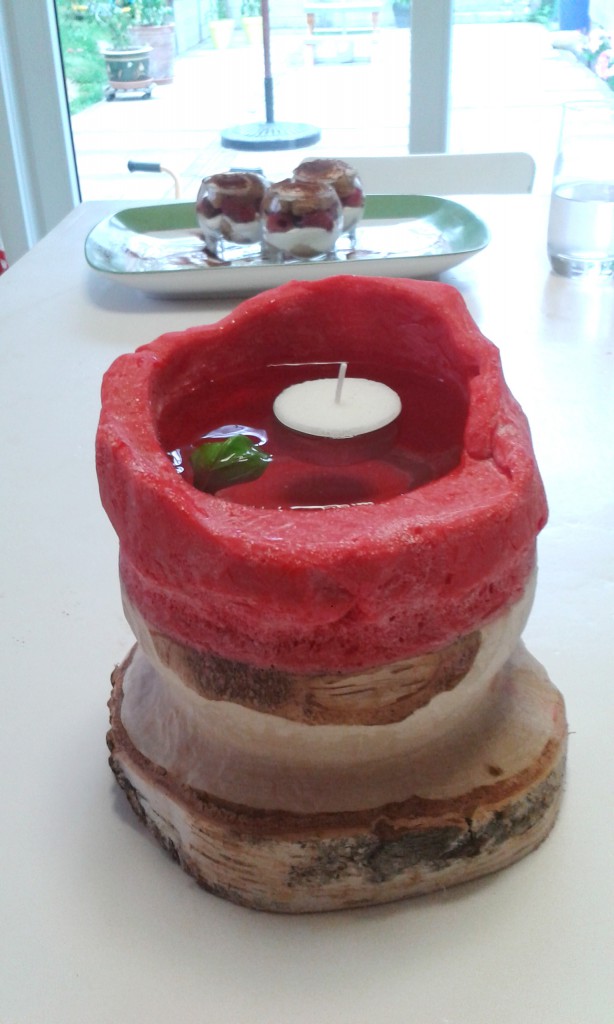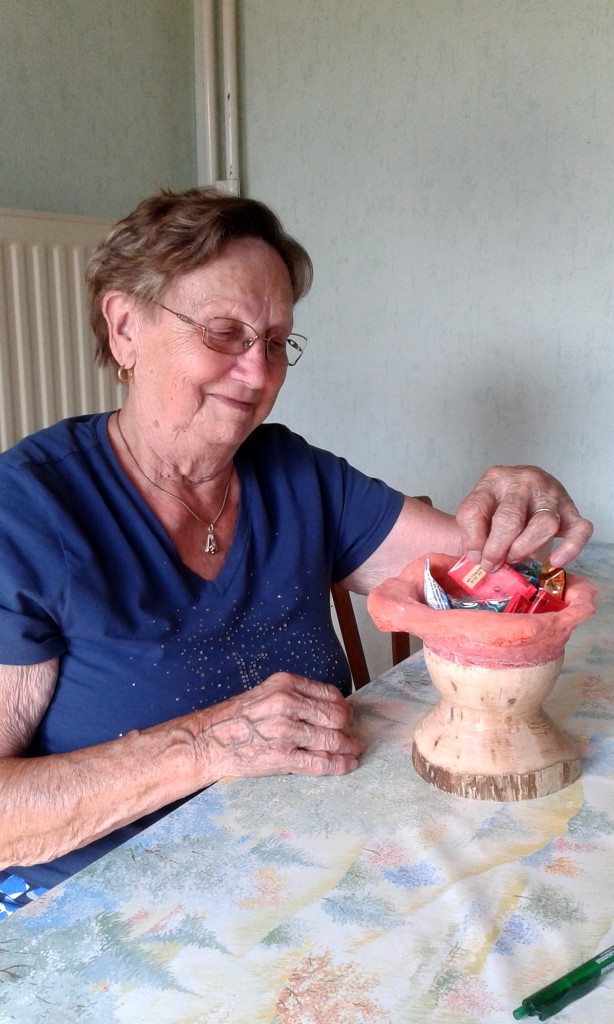 8-18/07/2015
I'm exited to be in the group exhibition Pheromone at Ah-Won Gallery in Seoul, South Korea!
Here are some pictures for all of us who couldn't be there.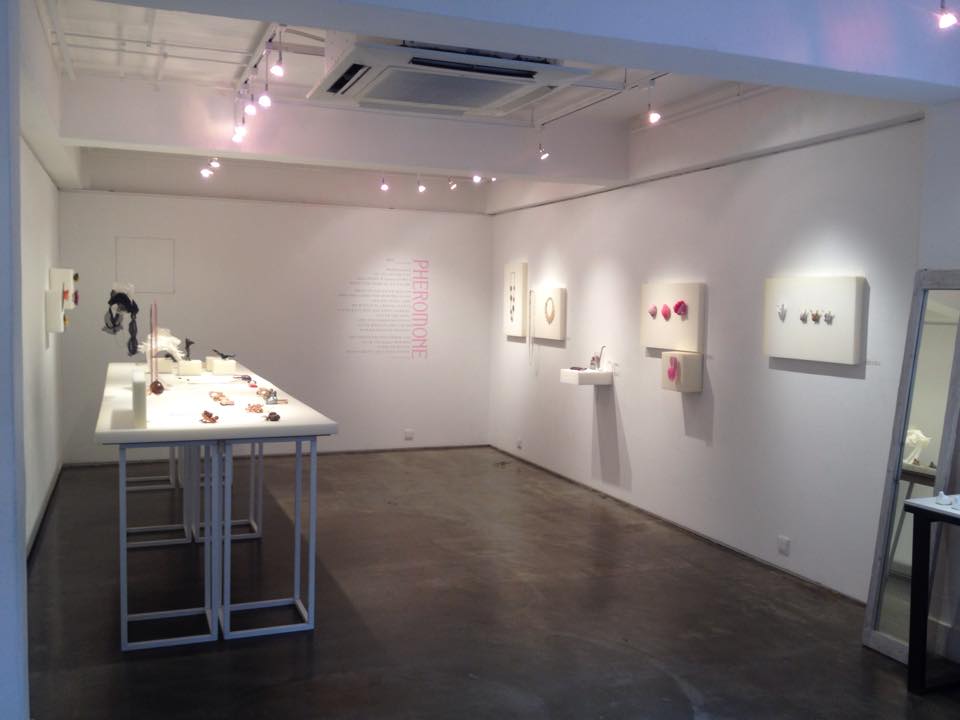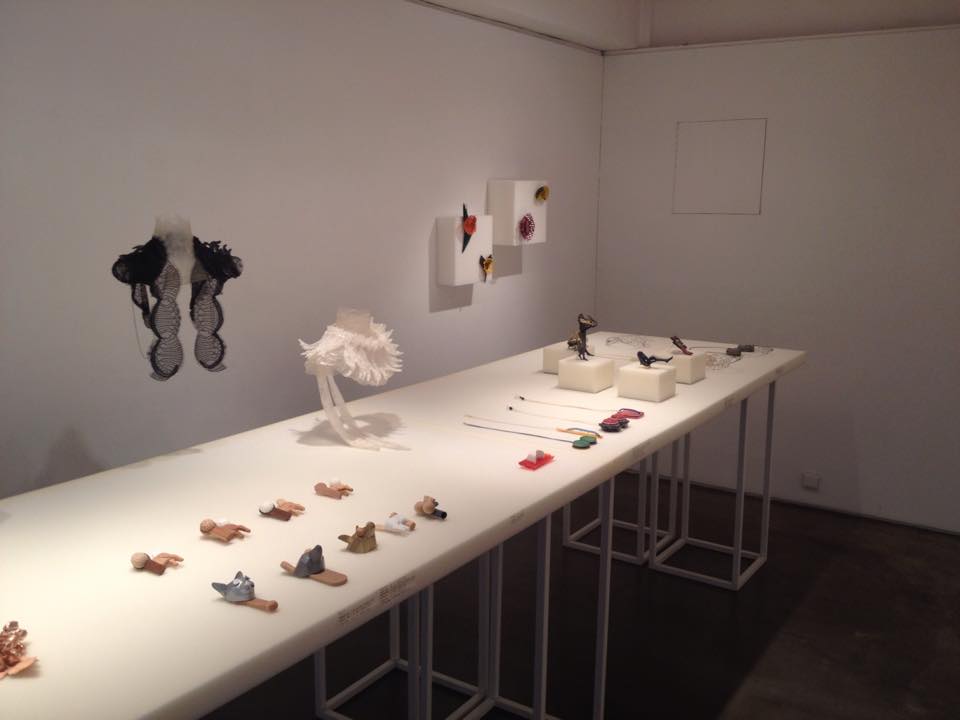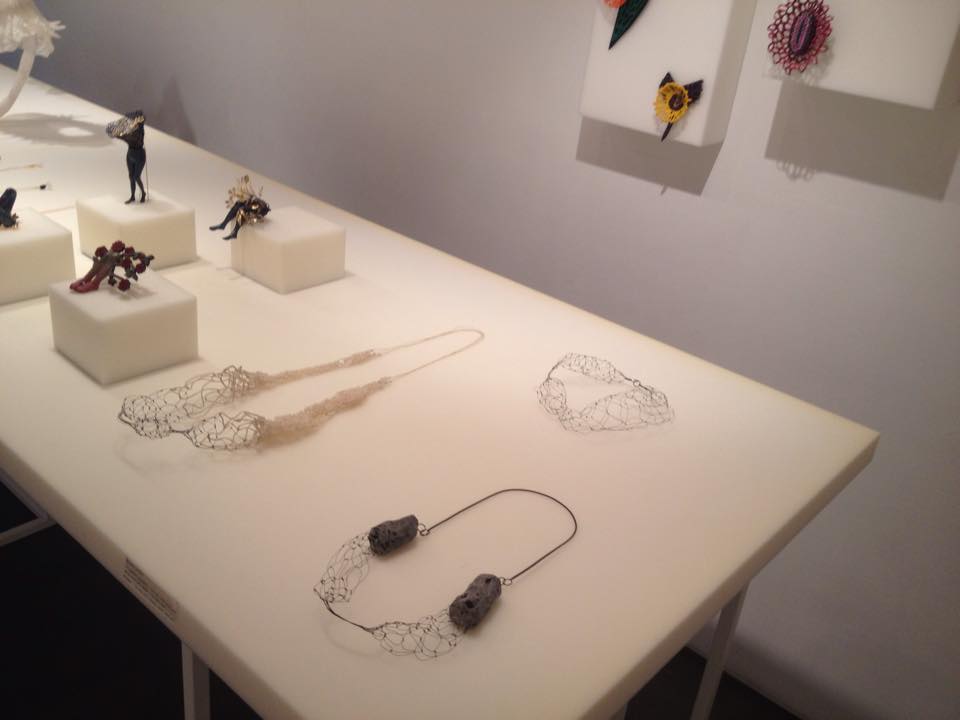 11-15/03/2015
Looking forward to SCHMUCK: the annual Contemporary Jewellery event in Munich next week.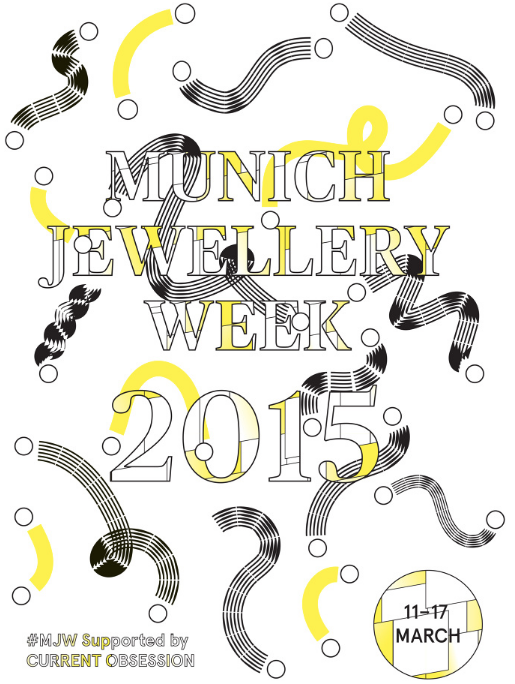 26/06/2014
The MA students of the Object and Jewellery course of the MAD-Faculty Hasselt ( My classmates and me) kindly invite you to the opening of the Master Graduation Show, Silvertalents 2014
Exhibiting together with the MA students of
Jewellery Design and Silversmithing department at the Royal Academy of Fine Arts Antwerp,
Sint Lucas College of Art and Design Antwerp
& the Wim Ibens Prize 2014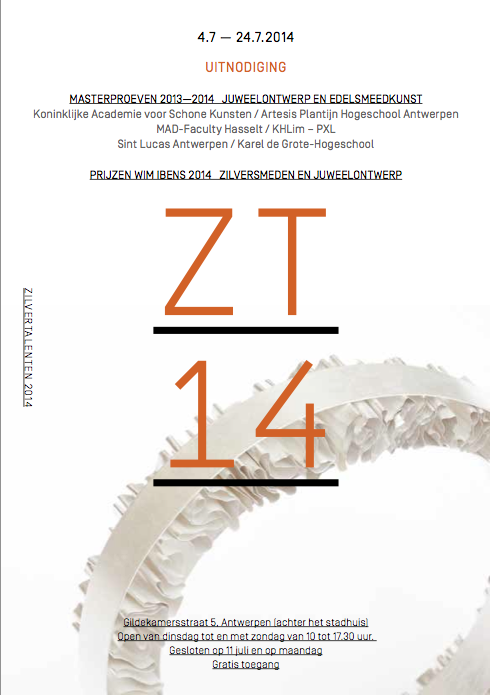 21/06/2014
Welcome to Exit/14; the graduation show of the masters from the MAD-faculty, Hasselt, Belgium
21/06-22/06