Crafting Connections is a material and visual game started in 2021 between Laia Ribas Valls, Margherita Pozalli and myself, that involves sharing pictures and replying by making an object.
During one year we entered a game that diverted and distorted our usual practice. The outcome was an exhibition during the Stockholm Craft week where we presented all objects made that year.

Each object had three pictures as a starting point and all three of us chose freely how they would influence our thinking and making.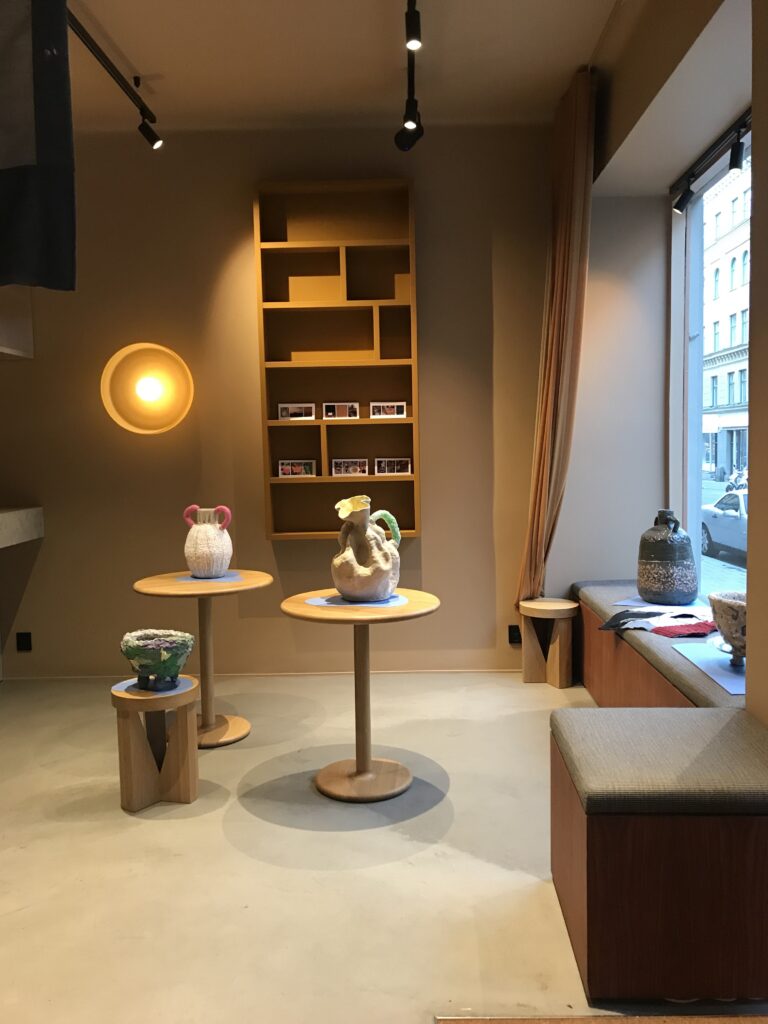 Tryptich 1 Margherita
I saw tranquility in this tryptich, a kind of calm happiness in Margherita's life, slow life transformations and an acknowledgement or proof of time gliding by. I wanted to use those layers and capture the tranquility in an object that feels a bit out of the normal.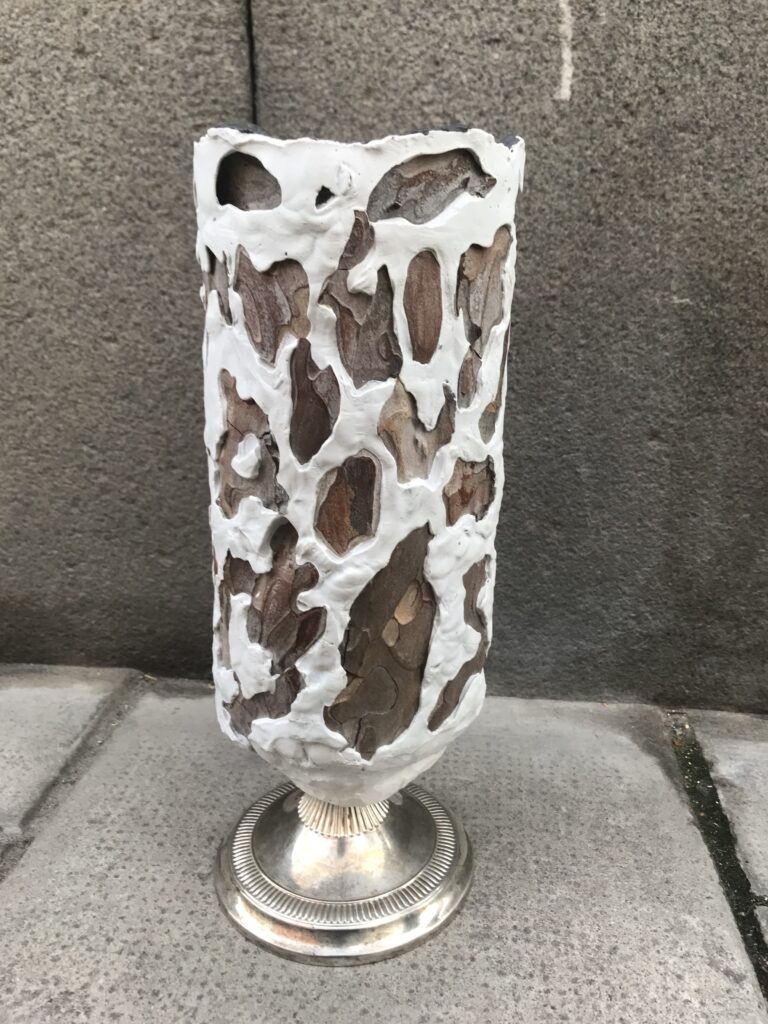 Tryptich 1 Laia
The pictures are full of autumn walks, life and change happening throughout the seasons. I wanted to make a water amphora that would capture the feeling of wet roads covered with colorful leaves. A bold big piece for the importance of water.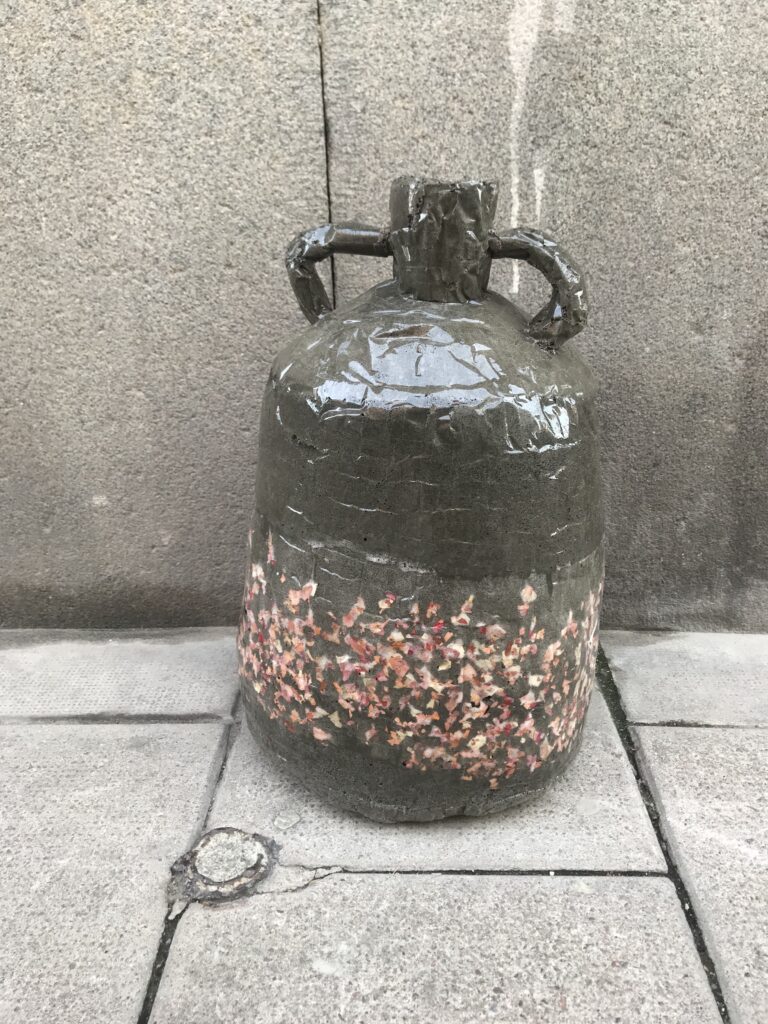 Tryptich 2 Margherita
The end of winter is showing, things are melting, social possibilities are slowly changing in spring and there is more positivity in the air. Yet I wanted an object that would feel like a house, protective on the outside but with the prospect of warmth and coziness on the inside.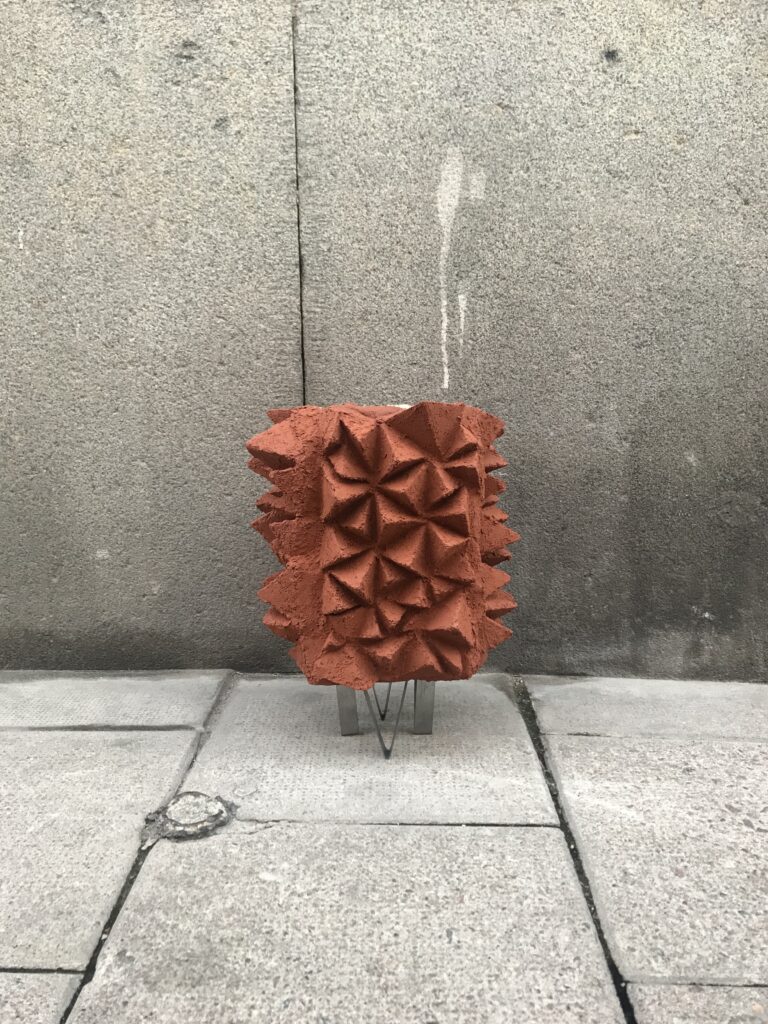 Tryptich 2 Laia
Winter, a time to share and come together with family and friends. It becomes a cacophony of food, objects and people. They belong and are a mess at the same time. I wanted to create a homy, awkward, friendly, cozy, weird, big, inviting object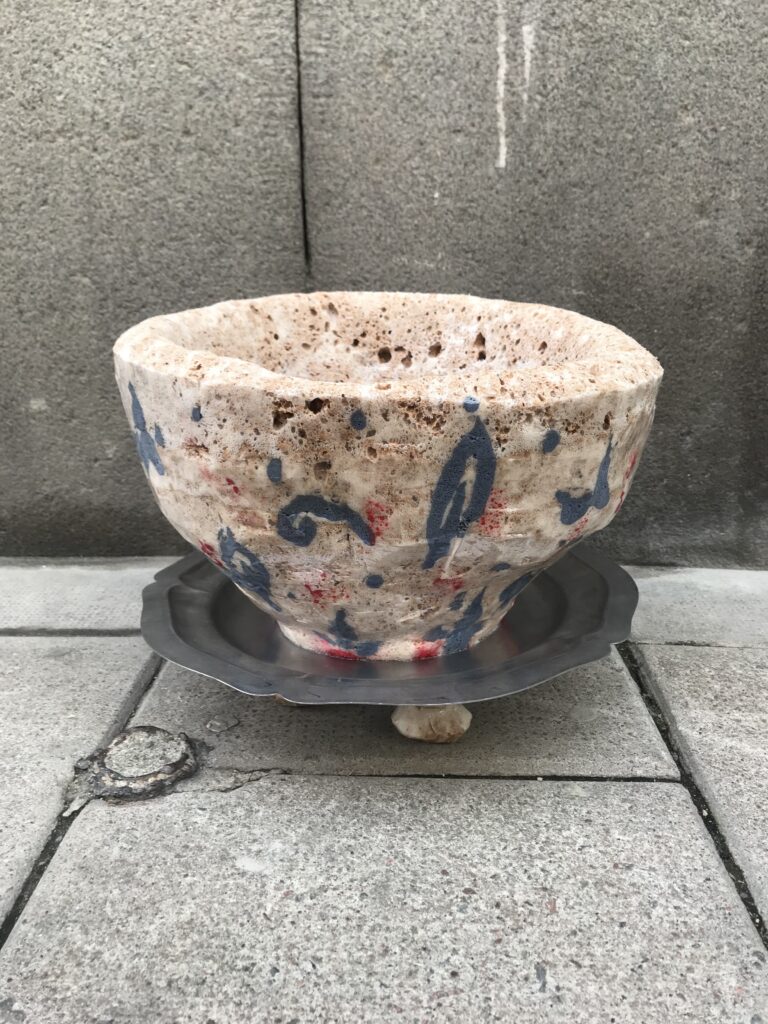 Tryptich 3 Margherita
Summer nights and celebrations. I wanted a vase that stands on itself and is a festivity on its own without the need to add something to it. It is the main event, the main focus of all attention.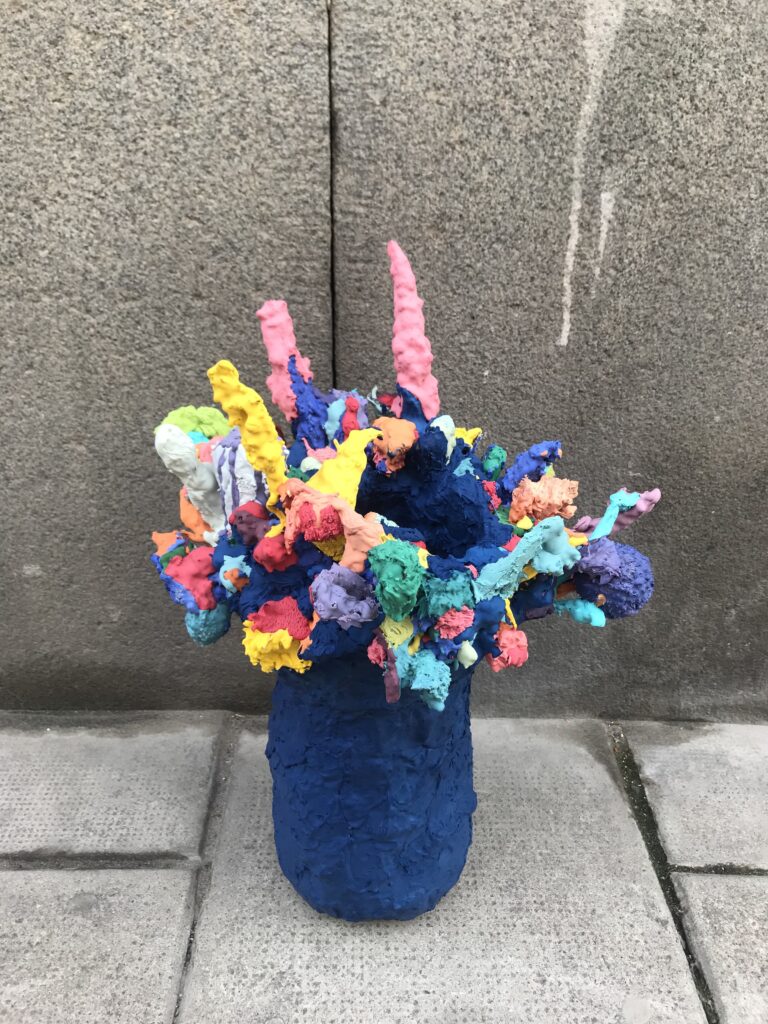 Tryptich 3 Laia
Walks or bike trips? She enjoyed nature in this period. I take with me the softness, green, purple, yellow in different textures. Don't be too bold but confident in the details and layers.